on September 5, 2014
Nothing to do this weekend? Join us for Balloons & Tunes!!
Schedule of Events:
FRIDAY – Sunrise and Sunset – come on out and see the balloons up close as they get ready and lift off from Downtown Moneta.
SATURDAY – "Balloons & Tunes" Event 3pm-10pm
Bring out the family for a fun day in Downtown Moneta. Enjoy great food from one of our 7 restaurants and finish it off with a funnel cake, cheddar popcorn, or shaved ice! Shop with a variety of craft vendors or visit our retail stores, let your child burn up some energy in the bounce house, and check out some great collectible vehicles. We'll have music for your listening enjoyment, and Hot Air Balloon rides. The schedule is as follows:
3pm – Cruise In begins for Old & New – Cars, Trucks, & Bikes
4-8pm – Live music by Untax't Whiskey band
6pm – Tethered Hot Air Balloon rides begin
8-10pm – Stevefm Virginia LIVE in Downtown Moneta
After Dark – Synchronized Balloon Glowing Ceremony
Admission is FREE. Tethered rides are $20 per person for a five minute ride.
FRIDAY, SATURDAY, OR SUNDAY – Private Flights
Individual Balloon Adventures are $250 per person for a 3-hour trip including a 1-hour flight. Reservations are highly recommended for the individual flights and times are available on a first come, first served basis.
Plan to attend this fun and colorful weekend in Downtown Moneta. Don't forget to share this event with your friends.
on November 19, 2011
Are you looking for unique gifts for that special person? Come check out the merchants in Downtown Moneta. Check out Affordable Home Outlet for that one of kind gift. Browse local made products at Gross' Orchards inside the Antique Mall of Mayberry and pick up some homemade preserves or butters for Christmas morning breakfast. Stop in Smith Mountain Lake Magic and Science Shop for the little ones on your gift list. Enjoy breakfast, lunch or dinner at one of our fabulous restaurants. No better to Live, Play, Shop, Work or Relax… Downtown Moneta at Smith Mountain Lake!
on September 16, 2011
Yes, we are guilty of wanting new businesses in Downtown Moneta.For a limited one time, Celebration Square in the heart of Downtown Moneta is offering to the first business that enters into a lease, the unbelievable price of $6.50 per square foot for the first year. Celebration Square is currently home to Casa D'Amica, Downtown Pizzeria, Tj's Sporting Goods, Home Instead, Visionary Optical,Hawk's Deli and is adjacent to the soon to open Sears Hometown Store. Make your appointment today and you can be open for the biggest selling season of the year!
on August 25, 2011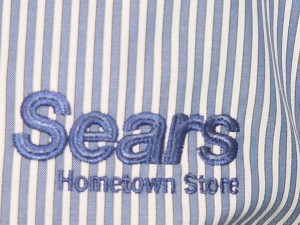 on May 9, 2011
Centra Health is sponsoring our Independence Day Celebration on Sun July 3rd. Key West will entertain the crowds in DTM from 7:00 PM to 10:00PM. At 10:00 fireworks will light the skies over Moneta. Start your 4th of July celebration with a bang!. Tickets for the concert can be purchased from any Moneta Fire Department Member.
on May 6, 2011
The National Day of Prayer was well attended on May 5, 2011. Local churches bonded for this event that included songs of praise, words of encouragement and prayer for our country, community and families . God bless the USA!
on May 4, 2011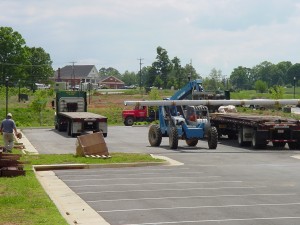 Construction has begun on building 6 in Downtown Moneta. New neighbors are coming soon so check back often for the official announcements
on April 29, 2011
People from far and wide have landed in Downtown Moneta today April 29, 2011 for the 8th annual SML Business Expo. Over 200 exhibitors are on hand to show off their products, goods and services. There is still time to come and join the fun. Be sure to come back tomorrow for the 1st annual Rockin' Brews and BQ! See you there!!
on April 15, 2011
According to reliable sources the Easter Bunny was spotted in Downtown Moneta earlier today hiding eggs for tomorrows Easter Egg Hunt. The sources also stated he is a very crafty bunny as he would not disclose the location of the special egg ($100). Where o' where could it be? More details to follow!
on April 14, 2011
Just like spring signals rebirth,
welcome to our new website! Take a few minutes to explore our site.We are loaded
with information on new businesses, new development plans and much more. The
tabs across the top lets you know why we are the best place to Live, Work, Play,
Shop and Relax at Smith Mountain Lake. Check out our new calendar for events and
happenings in Downtown Moneta.Plus, we are working on a coupon page exclusively
for the visitors to our website so check back often.Be sure to "Like" on
Facebook and Twitter for those last minutes deals! So go exploring and we hope
to see you soon in Downtown Moneta!